Virtual Peaker's Empower Innovation Forum
Together, we can build the utility of the future.
Energy delivery hasn't changed much in the last century, but the utility industry is experiencing rapid disruption. With more distributed energy resources and greater reliance on renewables, Virtual Peaker is focused on developing advanced, customer-centric, and friendly software solutions to realize the full potential of DERs. We can't do it alone- but with the right people in the room, we can figure it out together.


Pricing

$475 Registration includes access to all panels, keynotes & events

* Complimentary Registration for Virtual Peaker's Current Clients
-----
Please note this is a utility-only event. If you are not employed by a utility and would like to join, please reach out to info@virtual-peaker.com to discuss the opportunity.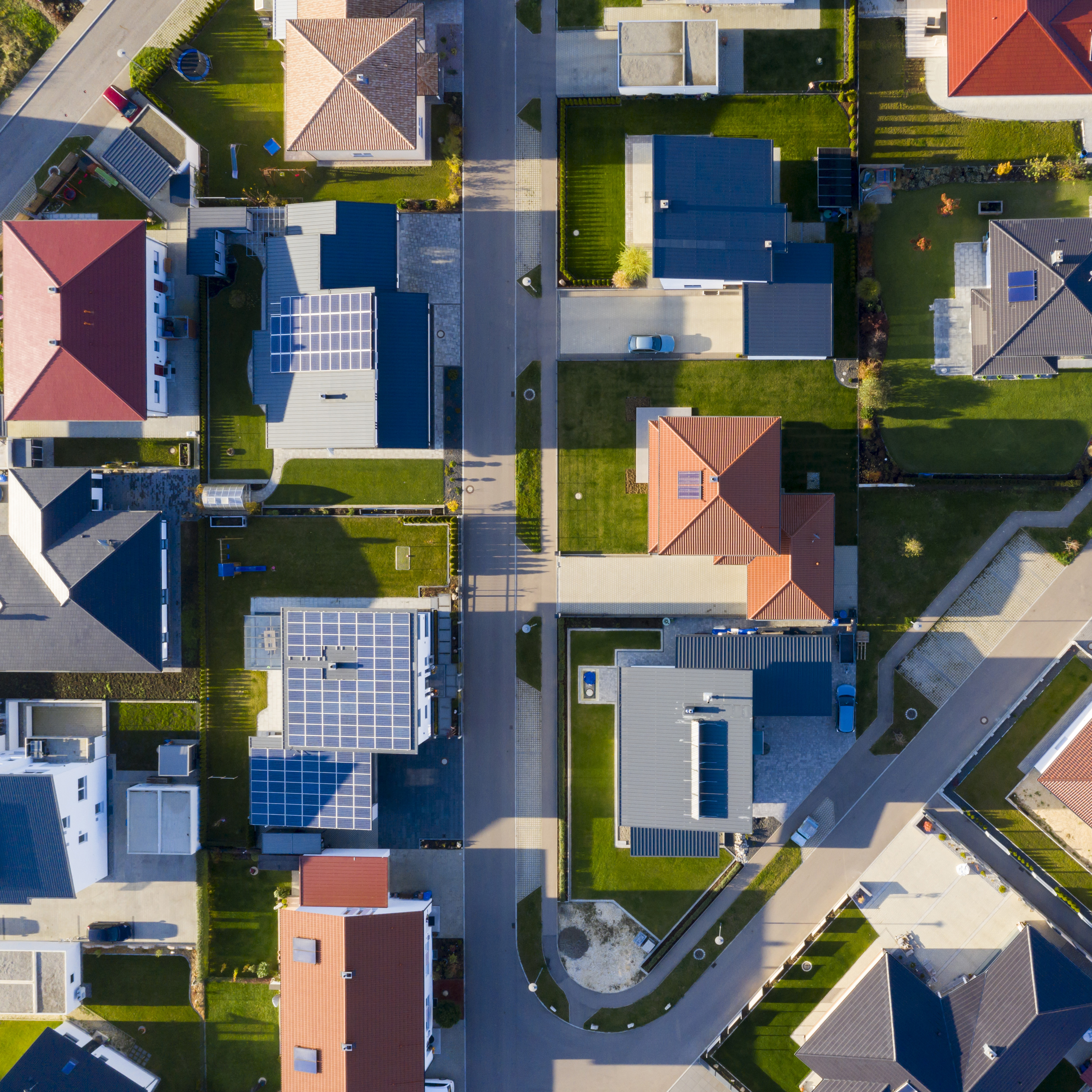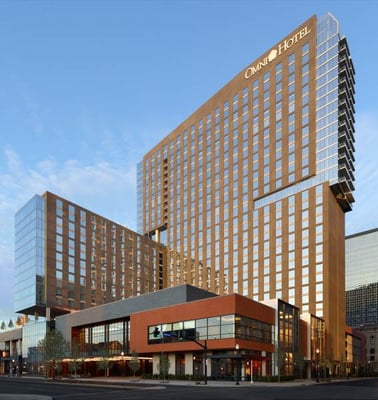 Venue
Omni Louisville Hotel
Virtual Peaker's Empower Innovation Forum will be hosted at the Omni Louisville Hotel, located in downtown Louisville. Reservations are made on a first-come, first-served basis so book now for the lowest rate available.
Dr. Sanya Carley
O'Neill Professor | Indiana University Bloomington
Professor Sanya Carley's research focuses on energy justice as well as on policies aimed at advancing the innovation of low-carbon and efficient energy technologies in both the electricity and transportation sectors. In her most recent projects, she and collaborators study the incidence of energy insecurity among U.S. households and the equity and justice dimensions of the U.S. energy transition.
In other work, she evaluates the effects, design, and unintended consequences of renewable portfolio standards, corporate average fuel economy standards, and net energy metering standards. Ongoing research also focuses on public perceptions of energy technology and infrastructure, energy-based economic development, policy diffusion, and sustainability in industry.
Carley has served as a consultant for the Environmental Protection Agency, the World Bank Group, the Institute for International Business, Nicholas Institute for the Environment, and RTI International.
Bryce Yonker
Executive Director & CEO | Grid Foward
As the executive director & CEO for Grid Forward Bryce leads strategic development, industry engagement, programs and operations. He was a founder and original board member of the organization dating back to 2009. He is also the principal for Enertec Development, a energy and tech consultancy and is an advisor to energy growth companies. Bryce previously served as the senior director of business development & strategy for Clean Edge, a leading cleantech market research and advisory firm. He holds a bachelor degree in business administration from Pepperdine University and an international MBA from IE in Spain.
September 28th


8:30am - 9:30am

Registration and Coffee Hour

9:30am - 10:00am

The State of Virtual Peaker

10:00am - 11:00am

Keynote: Energy Justice and the Energy Transition

Dr. Sanya Carly, Co-Director at the Energy Justice Lab, Paul H. O'Neill Professor at Indiana University Bloomington

11:00am - 11:30am

Networking Break

11:30am - 12:30pm

Panel: Designing the Grid of the Future

How are utilities preparing for a more connected, more dynamic grid? Hear from innovative leaders on steps they're taking to usher in a distributed energy future.

Thomas Golden, CEO of EnergyUnited
Josh Castonguay, Vice President and Chief Innovation Officer at Green Mountain Power
Sally Jacquemin, Associate Vice President, Distribution and Smart Grid at OSI
Hayden Reeve, Senior Technical Advisor at Pacific Northwest National Laboratory
Jeff Quigley, VP of Sales at Virtual Peaker (moderator)

12:30pm - 1:30pm

Luncheon

1:30pm - 2:30pm

Keynote: New Federal Legislation and What's Needed to Push the Grid Ahead

Bryce Yonker, Executive Director & CEO at Grid Forward

2:30pm - 3:30pm

Panel: Building a Holistic Customer Engagement Strategy

How can utilities use DER programs to get closer to their customers and become their trusted energy advisor? Learn strategies, approaches, and pitfalls from practitioners focused on providing superb customer experiences.

Helen Liu, Senior Program Manager at Pacific Gas & Electric
Blake Kleaving, Manager of Energy Management Solutions at Hoosier Energy
Yareli Herrera, Energy Advisor – Advanced Energy Solutions at Sacramento Municipal Utility District
Luis Castro, Manager of Business Development at Enel X
Teague Douglas, Director of Client Accounts at Virtual Peaker (moderator)

3:30pm - 4:00pm

Networking Break

4:00pm - 5:00pm

Current Client Product Feedback Session
Clifton Room

6:00pm

(Optional) WFPK's Waterfront Wednesday Concert
September 29th


8:30am - 9:30am

Networking and Coffee Hour

9:30am - 10:30am

Panel: Is The Energy Transition Happening Here - and Now?

Are all of the pieces finally in place to help make the transition to clean energy really happening? Hear from seasoned industry panelists with both a local and national perspective on what the latest federal regulations mean.

Stephen Lasher, Director of Business Development for Grid Services at Enphase
Eric Campbell, State Energy Program Manager at Dept. of Energy and the Environment
Billy Ray, Retired CEO of Glasgow Electric Plant Board
Bill Burke, CEO of Virtual Peaker (moderator)

10:30am -11:30am

Panel: Defining a Buzzword: Virtual Power Plants

What, exactly, is a Virtual Power Plant? Hear from experts discuss the definition and use-cases of VPPs to gain a clarified and nuanced understanding of VPPs.

Adam Light, Sr. Solutions Manager of Grid Products at Portland General Electric
Craig Ferreira, Innovation Development at Green Mountain Power
Thomas Bowen, Researcher of Grid Systems at the National Renewable Energy Lab
Greg Ledva, Director of Emerging Technologies at Virtual Peaker (moderator)

11:30am - 12:30pm

Panel: Demand Response in Action


How are utilities leveraging DERs? Hear from practitioners describe challenges, opportunities and lessons learned from current programs and pilots, and hear their suggestions for catalyzing DER program success.

Brian Hall, Manager, Operational Technology at Brunswick EMC
Peter Dauenhauer, Principal Economist at Snohomish County PUD
Max Mathies, Engineer Conservation and Energy Management at FortisBC
Kirsten Millar, Director of Policy and Partnerships at Virtual Peaker (moderator)

12:30pm - 1:30pm

Luncheon

1:30pm - 5:00pm

(Optional) Distillery Tours
1:30pm Evan Williams Bourbon Experience
2:30pm Old Forester on Main
3:00pm Angel's Envy on Main

Reserve your spot today!
Join us and other industry leaders to help build the utility of the future.